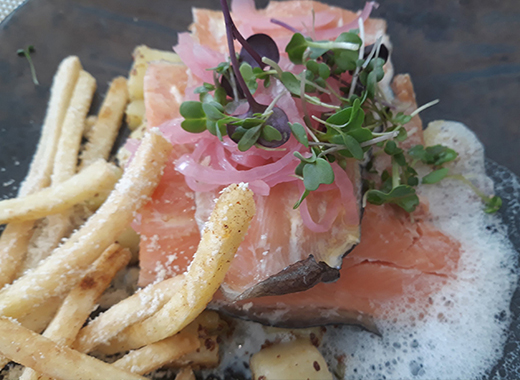 Paarl – Stellenbosch – Paarl 67 km.

The perfect natural setting for the second oldest city in South Africa, the so -called "capital" of the Boland wine country, a vibrant small city, steeped in history and one which plays host to one of the best Universities the country has to offer.
Drive towards Cape Town on the N1 and take exit 47. Follow route R44 to Stellenbosch. You will pass Kanonkop and many other vineyards and olive farms on your way. When you reach Stellenbosch make a left turn by the second traffic light to the centre of the city. It is easy to find a parking spot here. In the centre of this vibrant city, you will find lots of cafés, restaurants, galleries, and shops. Take a walk on Dorp Street to see the renovated house facades, interesting boutiques, and buildings, many of them of historical value.
If you trace your route back, go for at short while on R44 and make a right turn by the first traffic light this is the R310 road (the one you passed as you entered Stellenbosch). After about 1,5 km, you will see a sign on your left pointing to the vineyard Rustenberg. In October and November during the spring, their garden is worth a visit.
Further on towards Franschhoek, you will pass Delaire Graaf on your right hand side. It is a great place to ravel in the scenic vistas, a cup of tea, wine tasting or lunch within their gardens which are scattered with great sculptures.
Further on you will pass through the small villages of Johannesdal and Pniel and later on your right, the large vineyard Boschendal one of the oldest in South Africa with magnificent architecture , gardens and various choices of restaurants or reserve a picnic prior to your visit and enjoy their surroundings under the pine trees .
The Hellshoogte Road / R 310, will connect you to R45. Take a left towards Paarl. You will pass two more vineyards , Plaisir and Vrede en Lust on the left hand side of the road, just a little further if you turn left onto the road heading towards Klapmuts and drive for about 5 kms you will reach Babylonstoren which is a destination on its own , incredible gardens and architecture with a well stocked boutique/ deli selling farm & other produce, there are also two restaurants here to choose from.Once you leave here , turn right and return to the R45 , which heads towards Paarl, and turn onto the N1 and take exit 62A that will quickly bring you back to Wildepaardejacht.